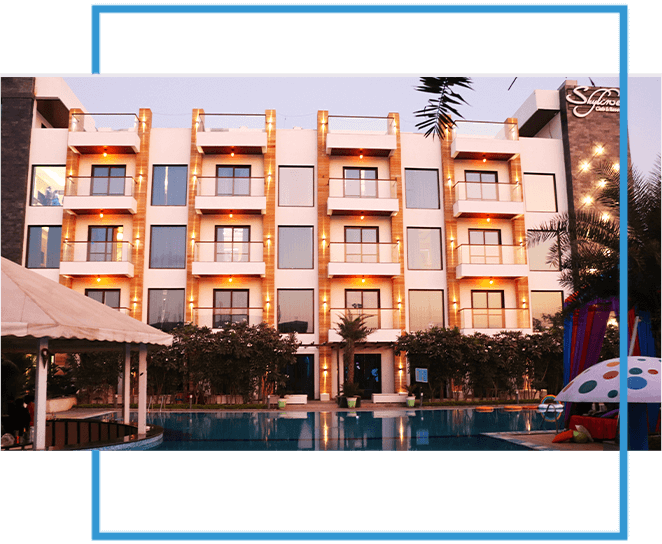 Skyline About Us
Unparalleled luxury and world-class service await you at Skyline Club & Resorts, Indore, MP, India. Our plush hotel accommodations feature 68 spacious rooms with pillow top beds, lavish bathrooms and high-speed internet, as well as generous work desks and 24-hour room service. For inquiries, please email us at info@skylineclubresorts.com. Our well-appointed outdoor spaces are ideal for corporate gatherings, award ceremonies, social functions or weddings. Flamingo, The Poolside lounge area offer the perfect places to unwind and soak up the warm sun. Lastly, you'll be pleased with our convenient location in A B Bypass Road, just a midway of Dewas and Pithampur and also 02 devotional Jyotirlinga of MP.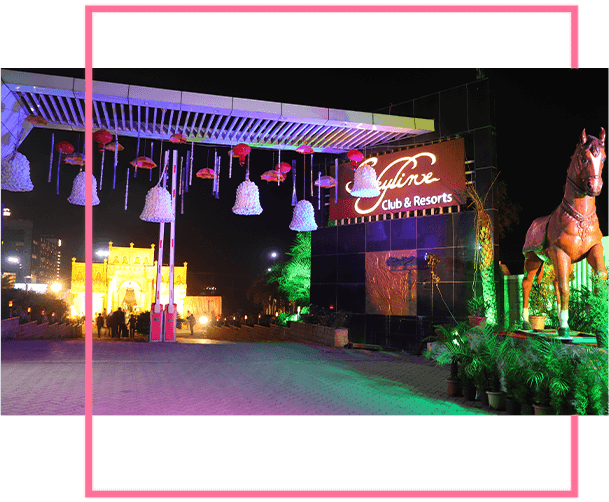 Centrally Located Luxurious Property in Indore for Corporates and Destination Wedding.
Conveniently located in the serene neighbourhood of Ralamandal, Skyline Club & Resorts Indore promises an unforgettable stay in Indore with unparalleled service from our attentive staff. Enjoy a short 35-minute drive from Devi Ahilyabai Holkar Airport (IDR), making travel into and out of the city a breeze. Visiting Indore for meeting, conferences or wedding Our hotel's convenient location places guests close to the industrial towns of Dewas and Pithampur, perfect for attending client meetings, conferences or destination weddings.
With over 10,000 square meters of spurious lawn area space Skyline Club & Resorts stands out as one of the best meeting and event venues in Indore. Allow our friendly staff to help you plan an important meeting in our spacious facilities.